THE 2019 GENERAL MEETING (1/2 YEARLY) OF THE COUNCIL WAS HELD AT NEWCASTLE ON SATURDAY 26TH OCTOBER, 2019
The meeting commenced with a presentation by RMS senior staff on the Log Book Review, HVS vehicle compliance, RMS website updates, including their new newsletter fort the historic and classic vehicle sectors. Council's collaborative partnership with the RMS was highlighted with details that CHMC clubs had played a particularly strong role in the Log Book Review process with not only major representation in the online survey but also in the Focus group meetings. (Particularly significant when one considers the distances most of our club's representatives had to travel for those meetings)
The HVS compliance information discussed by the RMS staff at the General Meeting will be made available to CHMC clubs as soon as it is cleared for publication by the RMS.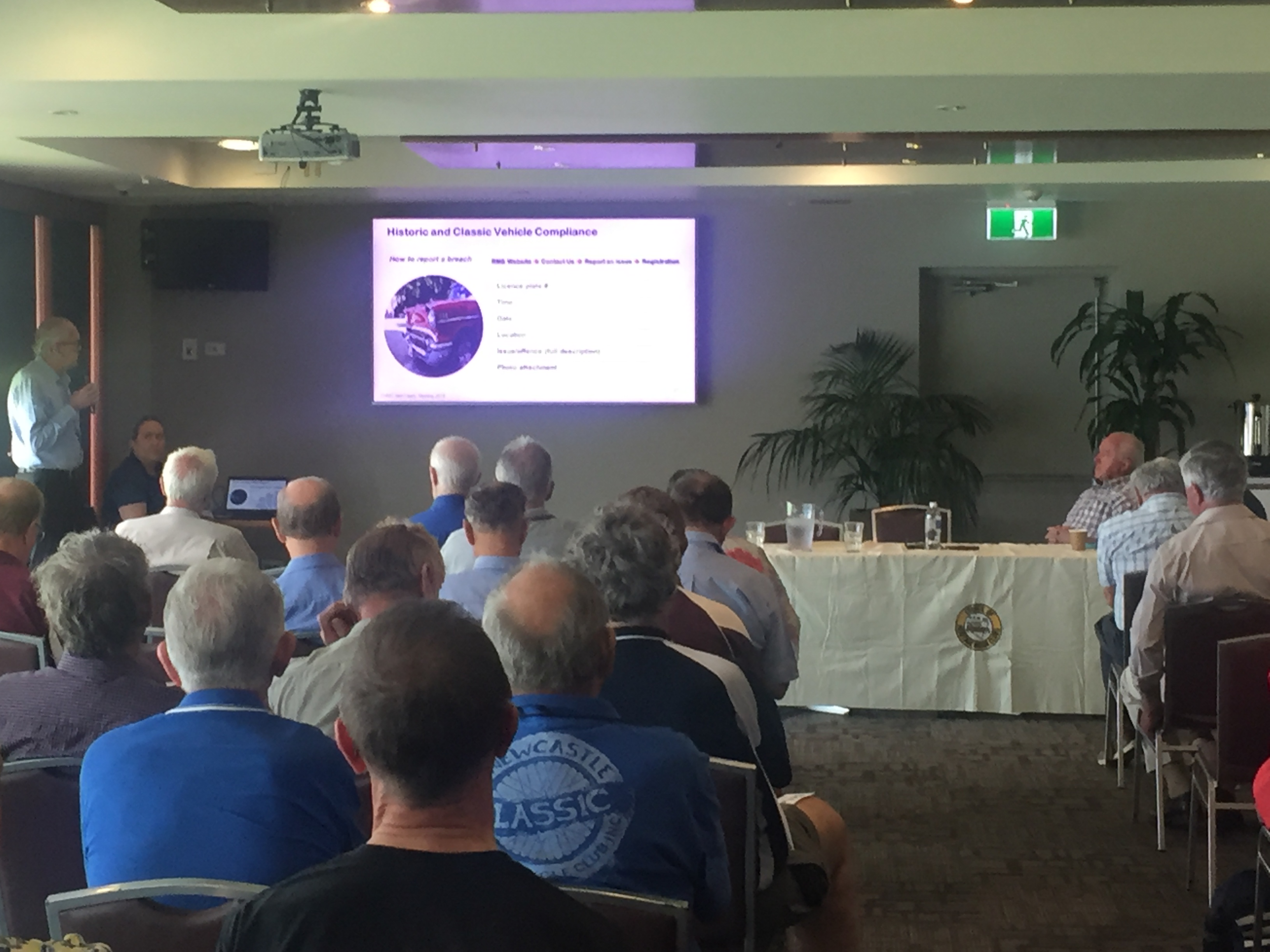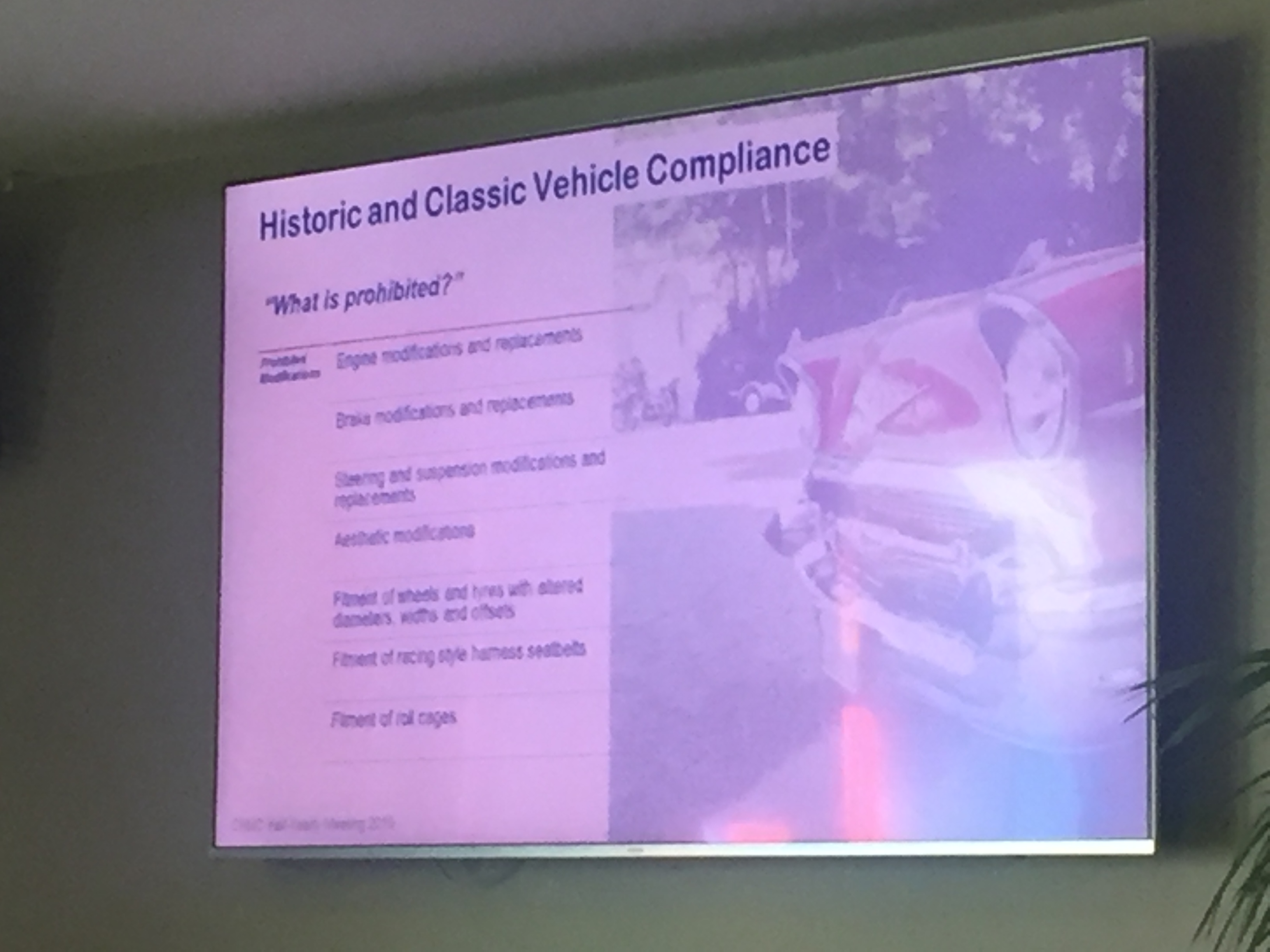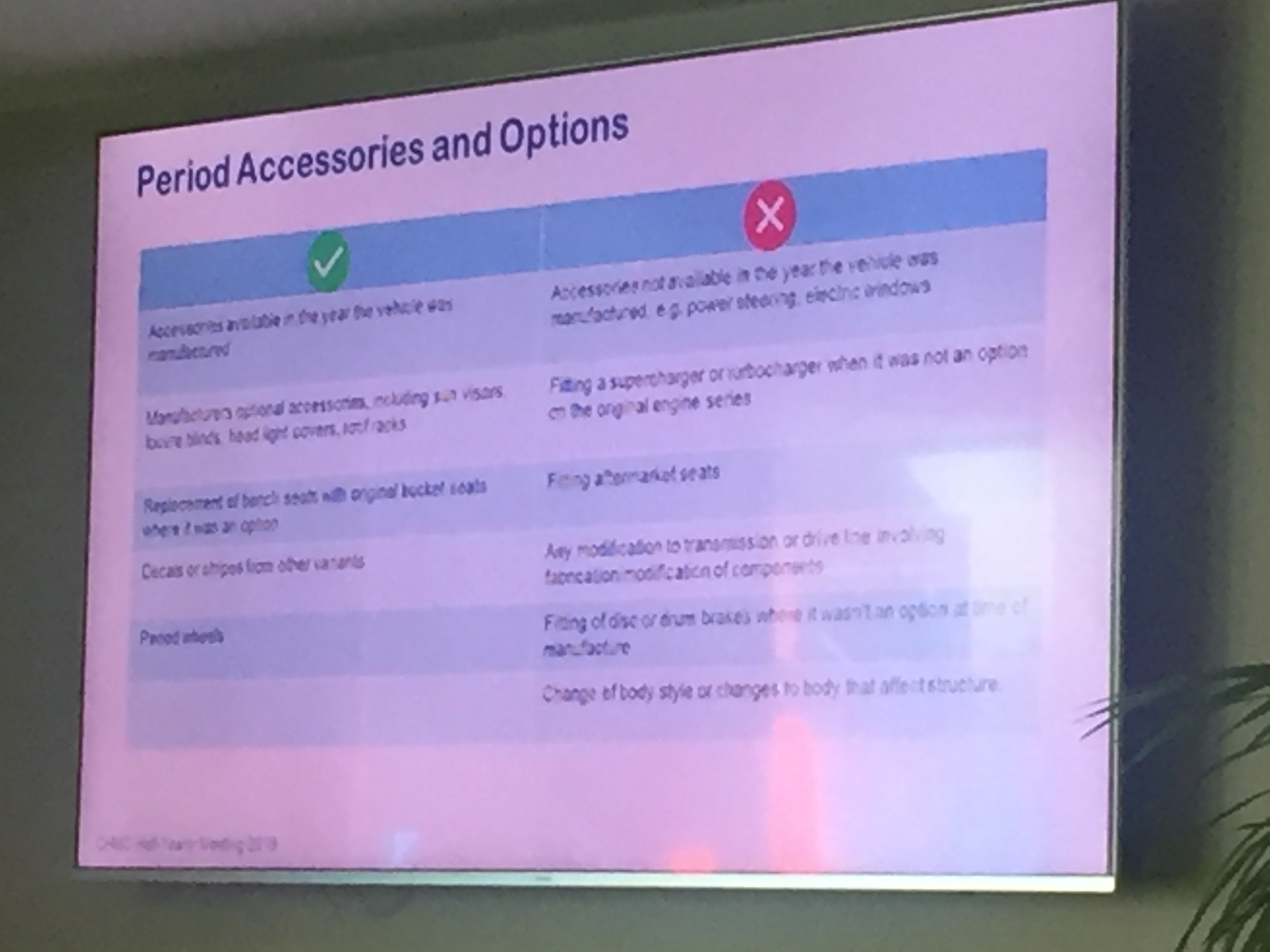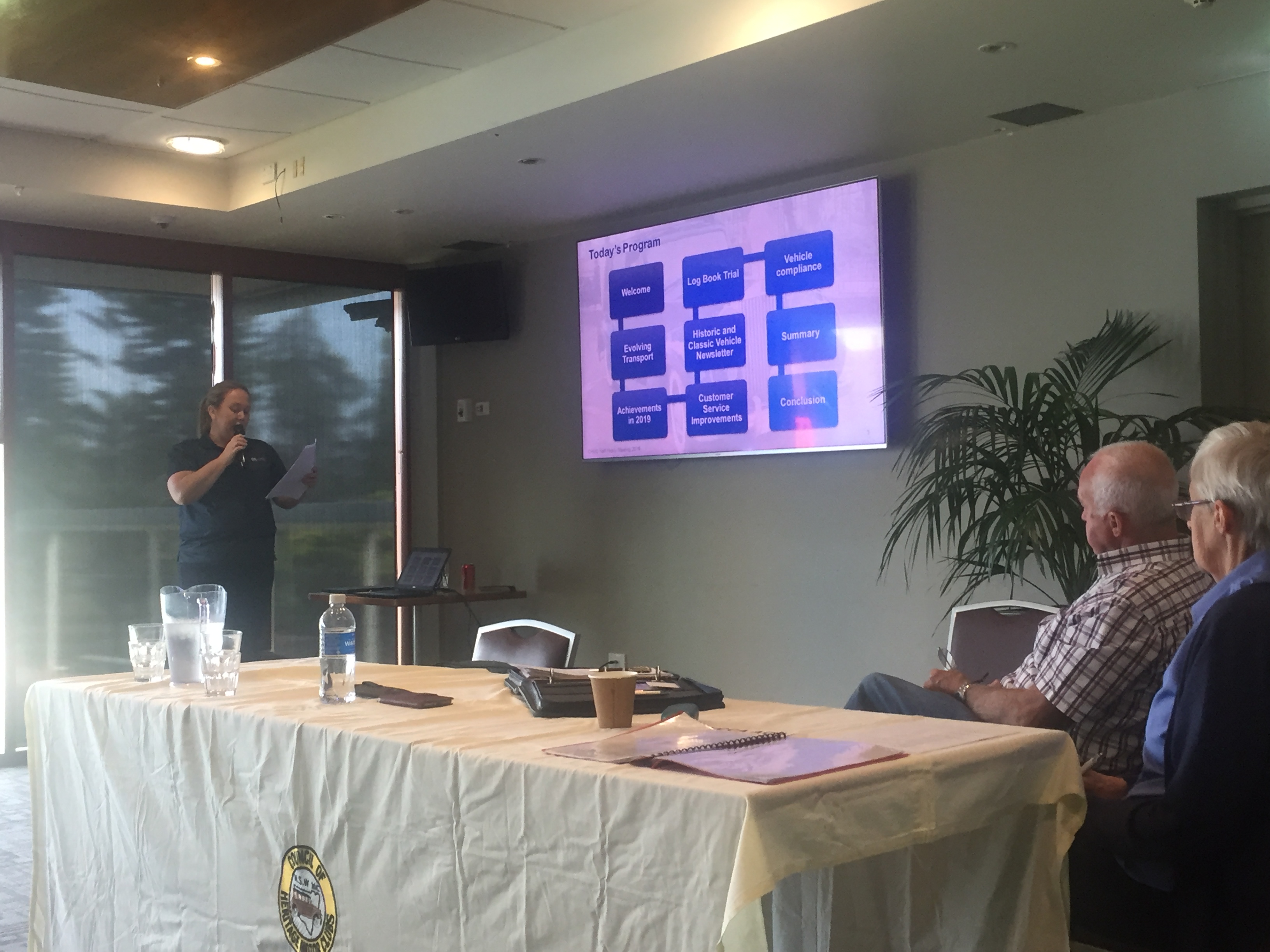 The Meeting then moved on to the Committee Reports, Rally Updates, including the AHMF 2020, and discussion about the CHMC's 50th Anniversary celebration weekend in October 2020. Delegates were also asked to have their clubs consider hosting Council's 2021 Annual Rally (CHMC's Annual Rally, aka The Bush Council Rally, will not be held in 2020 owing to the AHMF's Festival of Motoring in Albury).
Council's Club Governance and Information workshops for 2020 were announced, these will be held in various regions of the State and details will be advised to clubs in the new year as venues are finalised with the hosting clubs.
Delegates unanimously supported the Committee's recommendation that $1,000 be donated to the CWA NSW's Disaster Relief Fund for drought aid.
Minutes of the General Meeting will be been distributed to all CHMC Clubs shortly.
2019 ANNUAL GENERAL MEETING OF THE CHMC WAS HELD IN GRIFFITH ON

MAY 17TH 2019
2019 AGM MINUTES and Attachments have been distributed to all CHMC Clubs. A summary can be downloaded below.
2020 ANNUAL GENERAL MEETING OF THE CHMC

will Be held in temora ON Saturday april 4th
IN CONJUNCTION WITH THE TEMORA ANTIQUE MOTOR CLUB'S
"I DON'T WANT TO GO HOME" RALLY April 4th-7th 2020
IN 2020 THE CHMC WILL BE CELEBRATING ITS 50TH YEAR OF REPRESENTING VETERAN, VINTAGE, POST-VINTAGE, CLASSIC AND HISTORIC MOTOR CLUBS
WITH AN ANNIVERSARY DINNER AND special weekend IN THE HUNTER REGION ON

OCTOBER 24-25TH 2020
COUNCIL INVITES CHMC CLUB MEMBERS AND THEIR VEHICLES TO GATHER IN OCTOBER 2020 TO CELEBRATE OUR 50TH ANNIVERSARY
In 2020 we'll be honouring our founding Clubs and their delegates, and looking for - The vehicle that has been to the most CHMC Annual Rallies? And who's attended the most CHMC Rallies in the last 50 years?
Some Clubs are already planning to make the CHMC 50th Anniversary weekend either the culmination, or the start, of a 3-5 day motoring tour.
Details of the 50th Anniversary Dinner and Weekend will be advised to all Affiliated Clubs in the new year.
SAVE THE DATE - OCTOBER 24-5TH 2020