Other Heritage and Historic Motoring Events
Events listed on this page are not directly organised by CHMC Affiliated Clubs however CHMC provides information on these events as a service to those community organisations who through these events are promoting heritage and historic vehicles.
For CHMC Club hosted or organisedevents - Rallies, Tours, Swap Meets and Displays see the CLUB EVENTS PAGE
"Our Automotive Heritage"
2nd ANNUAL CONFERENCE 22-24th SEPTEMBER 2017
2017 is a significant year for motor vehicle manufacture in Australia with the closure of the last Holden plant at Elizabeth. To recognise that event and to acknowledge the important work of restoration and the preservation of motor vehicles by private owners and in motor museums the theme of the 2017 Automotive Historians Australia Conference is: OUR MOTORING HERITAGE.
The first AHA Conference in Melbourne in 2016 was a very successful gathering of automotive historians from Australia and overseas. The 2016 Conference Proceedings are now available online on the AHA Publications page
Place: University of Adelaide and the National Motor Museum, South Australia
The Conference is open to all interested in automotive history
2017 Conference Papers will address the broad theme "Our Automotive Heritage" in one or more of the following ways:
The significance of Holden

to Australian society and culture - The significance of vehicle manufacturing in Australia with respect to its economic and social impacts

The restoration of vehicles including methods, philosophical debates around restoration and curatorial policy, technology and design
Curatorial practices and museum directions including display, social history in motor museums, collection policy and new museology for the collection and exhibition of Australian motoring heritage
The ephemeral heritage of the motoring life which may include for example motoring advertisements, posters, art work, popular culture, literary expression, the products of support industries
International automotive heritage which may include for example international museological practice in motor museums, international motoring manufacture, the preservation of motoring heritage in an international context
Design heritage including automotive design, the architecture of the roadside to support motoring culture and the ways in which we record and engage with design heritage.
ILLABO MOTORSPORT PARK
invite Heritage car clubs and members to their 2017 events - SPeedway RevivAL Meeting August 19th and VINTAGE CLASSIC MEETING October 21st.
The Illabo Motorsport Park just off the Olympic Highway between Bethungra and Junee, hosts vintage & classic speedway Non-Racing demonstration events at their custom-built circuit.
Car Club members FREE entry to the Spectator area.
Details: Ph. 0418245687; PO Box 367 Junee NSW 2059
https://www.facebook.com/Illabo-Motorsport-Park-1695664250654947/about/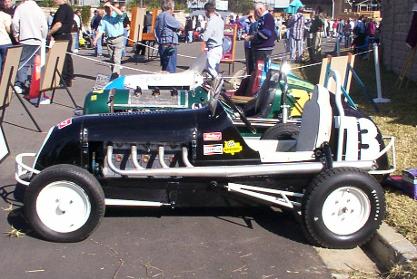 27-29TH OCTOBER 2017
CALLING ALL WLA HARLEY DAVIDSON OWNERS
75th Anniversary Commemorative Ride
EARLY WILLYS OVERLAND ROUNDUP RALLY 2018
14th-20TH October 2018 at ORANGE N.S.W.
Open to all Willys/Overland cars up to December 31st 1919
Details: Les Johnson, frogshollow1@bigpond.com.au Ph. 0419288383