The Council of Heritage Motor Clubs (CHMC)
represents heritage vehicle clubs throughout all regions of N.S.W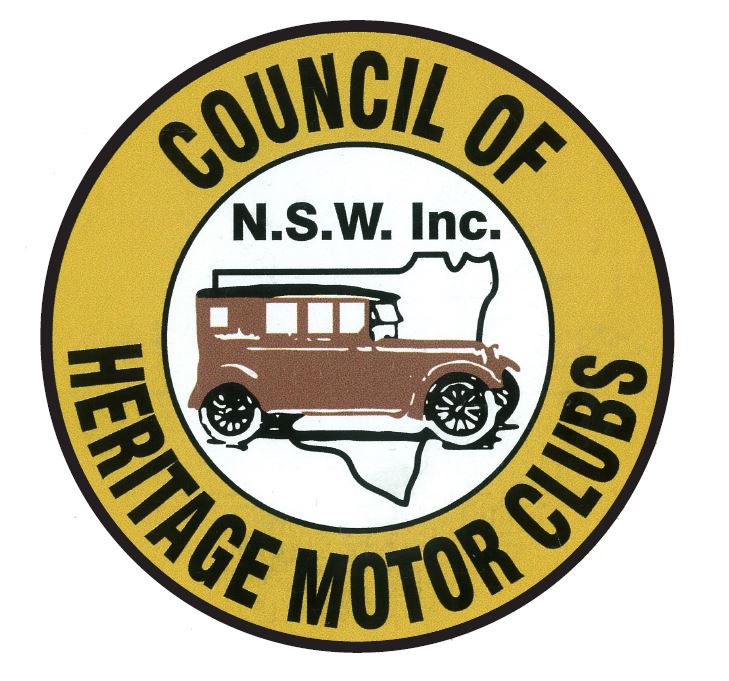 Members of these clubs own, restore and preserve cars, trucks, motorbikes, buses and tractors that are over 30 years old, i.e. heritage or historic vehicles. Some vehicles are more than 100 years old, some are from the 1980s, some are rare, some are unique, most are everyday vehicles from our nation's past. Their owners share one common purpose, to keep alive the sights and sounds of the vehicles, engines and machines that were an integral part of the automotive and transport history of Australia.
Issues affecting importation of heritage and historic vehicles -LUXURY CAR TAX & ASBESTOS IN IMPORTED VEHICLES
MEETING WITH RMS EXECUTIVE DIRECTOR

CHMC PRESIDENT MEETS WITH LOCAL MP

Updated

CVS REGISTRATION APPLICATION & GUIDELINES

HERITAGE CARS and Autumn Scenery - 2017 CHMC Rall

y

CHMC INFORMATION DAY FOR CLUBS - Hunter Region

CAR SAVED by 3D printer

CHMC INFORMATION DAY for CLUBS - Northern NSW


CLASSIC VEHICLE SCHEME -

CHMC an RMS APPROVED ORGANISATION

for processing CVS registrations.
TOURS, RALLYS, DISPLAYs, swap meets & MORE
2018 CHMC ANNUAL RALLY - NARRABRI - Entry Form and Information now on the 2018 Rally page.
41ST ANNUAL PARKES MOTORCYCLE RALLY see Club Event
WLA HARLEY 75TH ANNIVERSARY RIDE see Other Events
Check the CLUB EVENTS PAGE for more CHMC Club heritage vehicle events - Swap Meets, Tours and Displays run by CHMC Affiliated Clubs
"Our Automotive Heritage"
2nd ANNUAL CONFERENCE 22-24th SEPTEMBER 2017
2017 is a significant year for motor vehicle manufacture in Australia with the closure of the last Holden plant at Elizabeth. To recognise that event and to acknowledge the important work of restoration and the preservation of motor vehicles by private owners and in motor museums the theme of the 2017 Automotive Historians Australia Conference is: OUR MOTORING HERITAGE.