HISTORIC AND HERITAGE MOTOR EVENTS
EVENTS ARE HELD THROUGHOUT THE STATE MOST WEEKENDS FOR THOSE WHO ENJOY DRIVING THEIR HERITAGE VEHICLES OR RUNNING THEIR ANTIQUE MACHINERY.
This page lists, by date, a few of the major events open to owners and enthusiasts and at which the public can often view heritage, historic and classic vehicles and antique machinery.
CHMC AFFILIATED CLUBS All affiliated Clubs arrange their own regular events for members and guests, and prospective members are always welcome. To enquire about regular Club events - rallies, tours, swap meets, displays and meetings held in your area please contact your local CHMC Club/s - a list is available on our CLUBS page
As a service to community and other organisations promoting heritage and historic vehicles CHMC also includes information on their events on this page.
PARKES
ANNUAL SWAP MEET
& CENTRAL WEST CAR CLUB'S SHOW N SHINE
PIONEER OVAL, PARKES FROM 6AM
SATURDAY 13TH OCTOBER 2018
CHMC AffiliatedHost Club - PARKES ANTIQUE MOTOR CLUB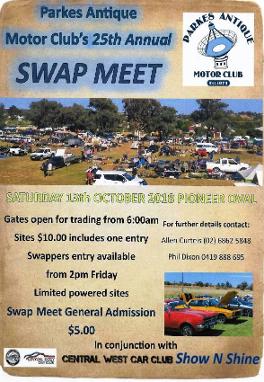 EARLY WILLYS OVERLAND ROUNDUP RALLY 2018
14th-20TH October 2018 at ORANGE N.S.W.
Open to all Willys/Overland cars up to December 31st 1919
Details: Les Johnson, frogshollow1@bigpond.com.au Ph. 0419288383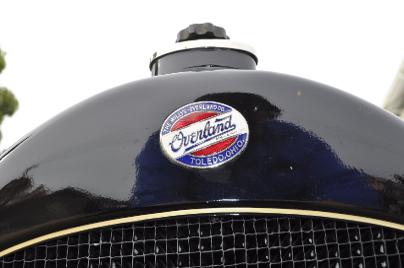 MAITLAND HERITAGE MOTOR & STEAM FAIR
20TH OCTOBER 2018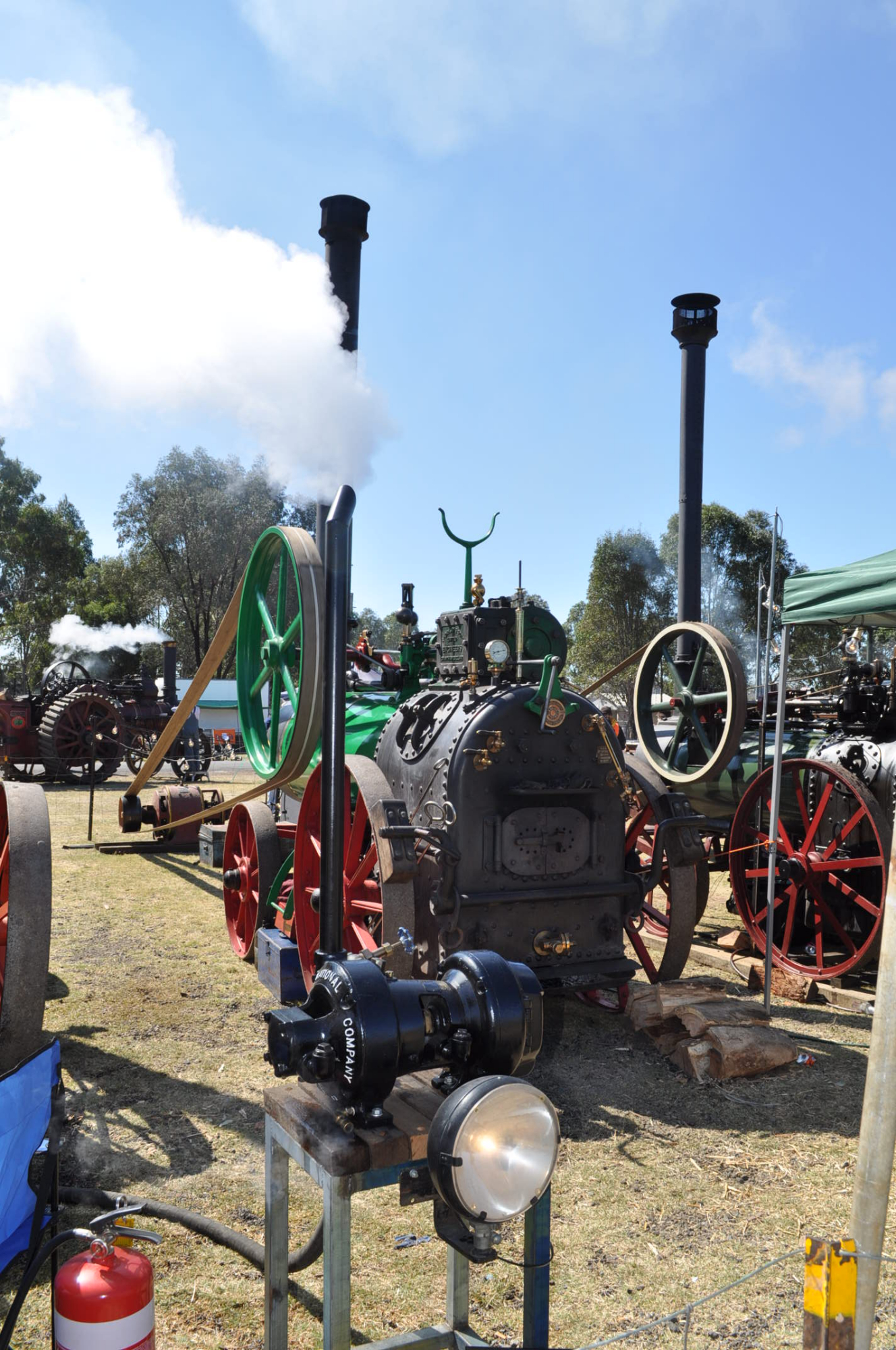 - Maitland Steamfest Grounds, corner of New England Hwy & Church Street.
*OVER 300 STALL SITES* *OVER 200 DISPLAYED CLASSIC VEHICLES & MACHINERY*
This event will include a Show & Shine, Steam & Vintage Machinery displays & Market stalls.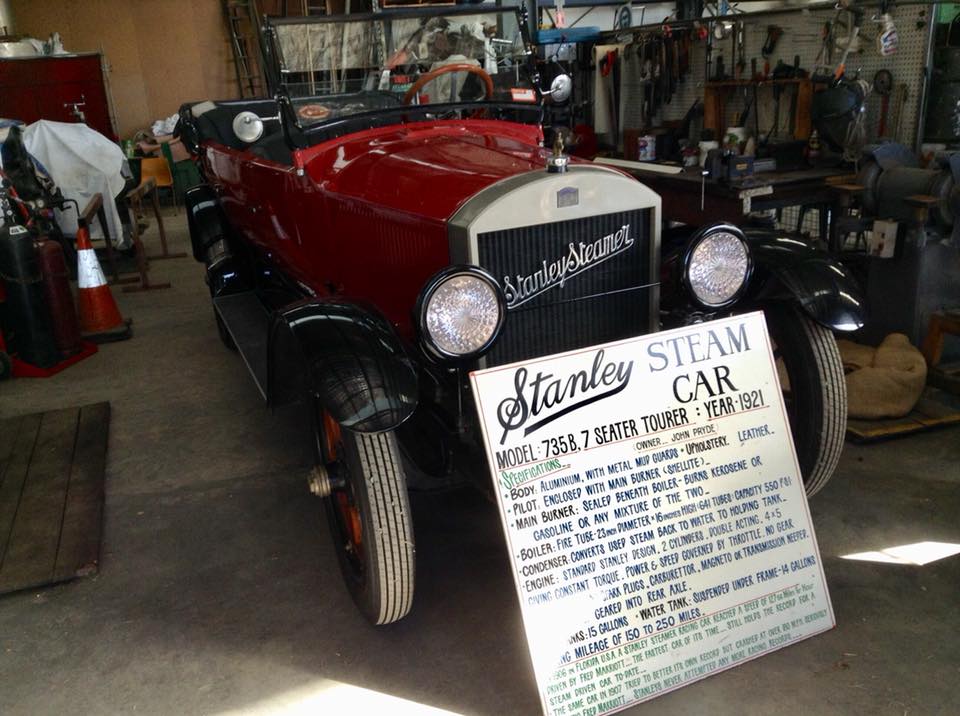 Stall Bookings essential. Ph. 0457 083 789 or email ndvccc1@gmail.com
Car Clubs should book their required numbers
GENERAL ADMISSION
$2 Per adult, school children free if accompanied with adult
CHMC AffiliatedHost Club - Newcastle District Vintage & Classic Car Club
MORRIS REGISTERS OF AUSTRALIA NATIONAL RALLY 2020
10-13TH APRIL 2020 RIVERLAND RAMBLE
Hosted by the Morris Register of South Australia at Berri.